Setelah berakhirnya voting untuk menentukan item Collector`s Cache The Internasional 2019 minggu lalu, akhirnya kini kita dapat melihat ke-18 hero yang akan mendapatkan item set The International 2019.
Setelah menghitung lebih dari 600,000 suara yang masuk pada voting kemarin, inilah ke-18 hero teratas yang akan mendapatkan set TI 2019 kali ini. Penasaran siapa saja yang mendapat item tersebut? Mari kita simak daftarnya.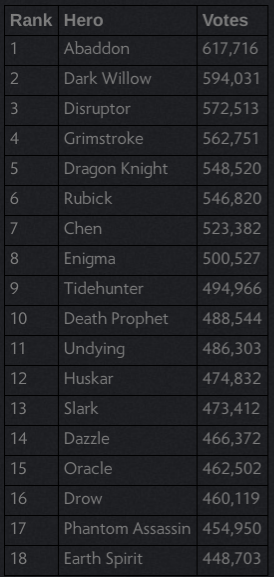 Dengan lebih dari 60,000 suara, Abaddon berhasil memimpin jalannnya voting sebagai hero yang paling diinginkan oleh komunitas, disusul oleh Dark Willow pada peringkat kedua dan Distruptor pada peringkat ketiga.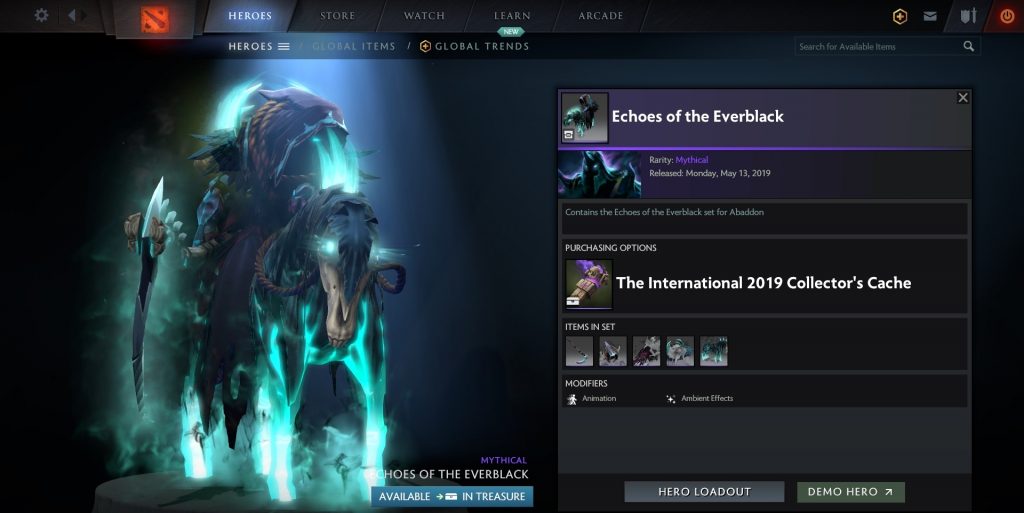 Untuk player yang telah mencapai battle pass level 36, kalian akan mendapatkan bonus rate untuk mendapatkan bonus item rare setiap melakukan gacha. Kalian bisa mencapai level tersebut dengan membuka 15 mystery treasure.
Kalian dapat membeli Cache tersebut selama 30 hari kedepan seharga $2.49 atau sekitar Rp.35.400 bila dikonversikan dalam bentuk rupiah. Setiap pembelian akan mengikuti model dari battle pass kalian dan 25% dari penjualan tersebut akan dimasukan kedalam prize pool TI 2019 kali ini.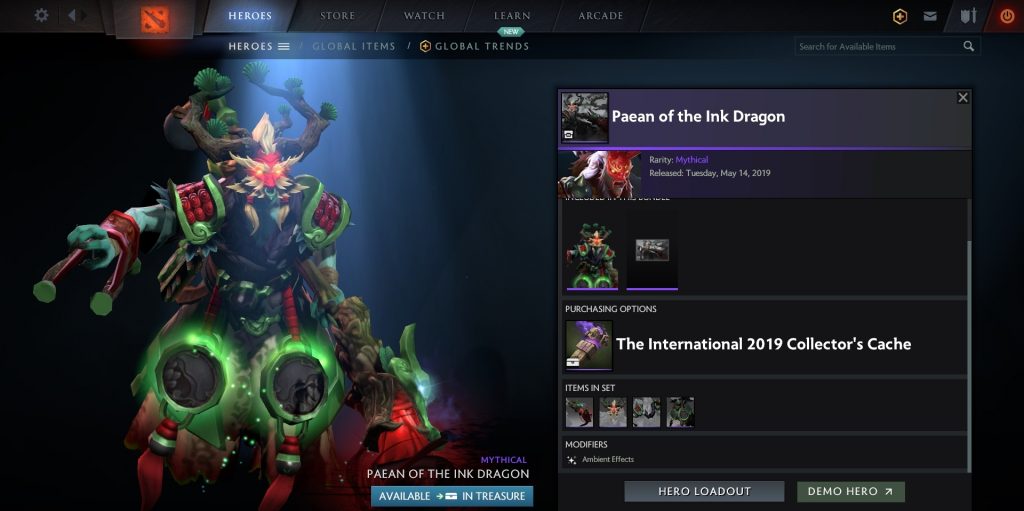 Ke-18 item tersebut hanya akan tersedia dalam 30 hari mendatang, kecuali untuk Rubrick yang kemungkinan akan kembali tersedia pada tahun 2020 mendatang.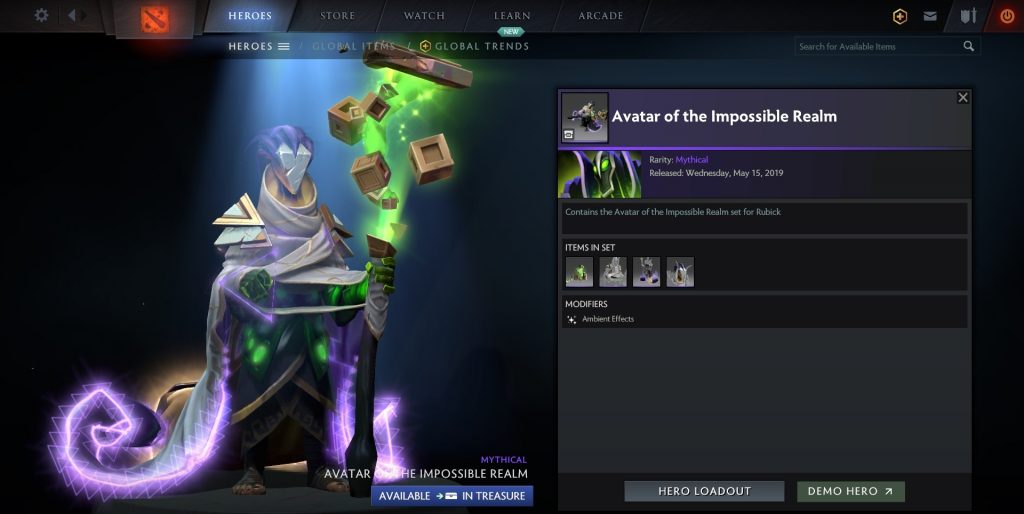 Melalui situs resminya, Valve sangat berterima kasih kepada para artis yang sudah mengirimkan desain mereka untuk dimasukan kedalam set TI 2019 kali ini, item-item tersebut tidak akan diperjual berlikan pada marketplace namun akan dapat di-gift sekali pada player lain.
Editor: Panji Pangestu