Tak lama lagi musim panas akan berlangsung dan seperti biasa Riot Games merilis beberapa merchandise baru untuk menyambut hal tersebut.
Champion-champion tersebut adalah Lee Sin, Graves, Leona, Lulu, dan Draven dalam bulutan skin Pool Party. Dengan harga 35$ kalian dapat memiliki kelima figure tersebut mulai akhir bulan ini.
Meowkai onesie, slippers, and pool party merch ? https://t.co/JjerDNkT71 pic.twitter.com/vHe8AWzwEK

— Jeff(rey), not Jeffery definitely not Geoffrey (@RiotZephyreal) June 12, 2019
Selain beberapa item diatas, kalian juga bisa membeli mini figure Pool Party Renekton yang seharga 10 USD untuk edisi terpisah.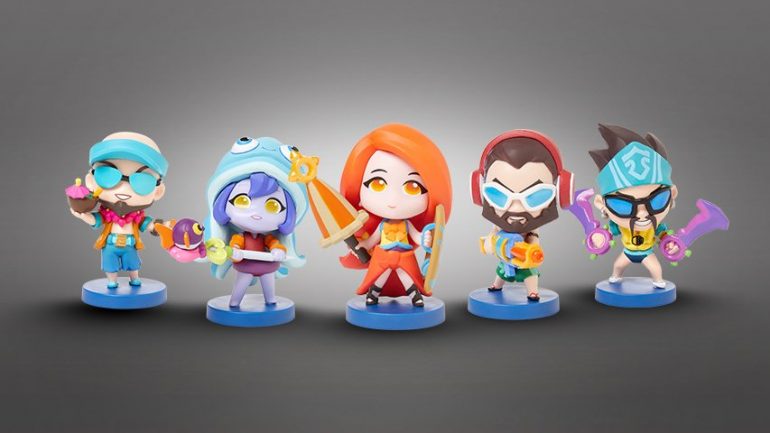 Tidak menyukai tema Pool Party? Tidak masalah, kalian juga bisa membeli beragam boneka lucu Meowkai Onesie seharga 75 USD, sendal kitty seharga 20 USD. Kalian juga bisa membeli topi dan kemeja dengan tema yang sama seharga 40 USD dan terakhir set terbatas boneka kepiting seharga 20 USD yang dapat kalian beli melalui situs resmi Riot Merch.
Riot Merch sendiri adalah sebuah divisi khusus Riot Games untuk bagian merchandise dan suvenir League of Legends. Nantinya, akan ada beragam event-event menarik yang menawarkan merchandise-merchandise menarik serta suvenir khusus League pada periode tertentu seperti sekarang ini.
Editor: Panji Pangestu